This month I've chosen to feature Heroes All, a yearbook-style publication that contains photos and profiles of local men and women who served in World War II. While the book only encompasses North Union Township, South Union Township, and Uniontown, it's still a valuable resource for genealogists and WWII buffs alike.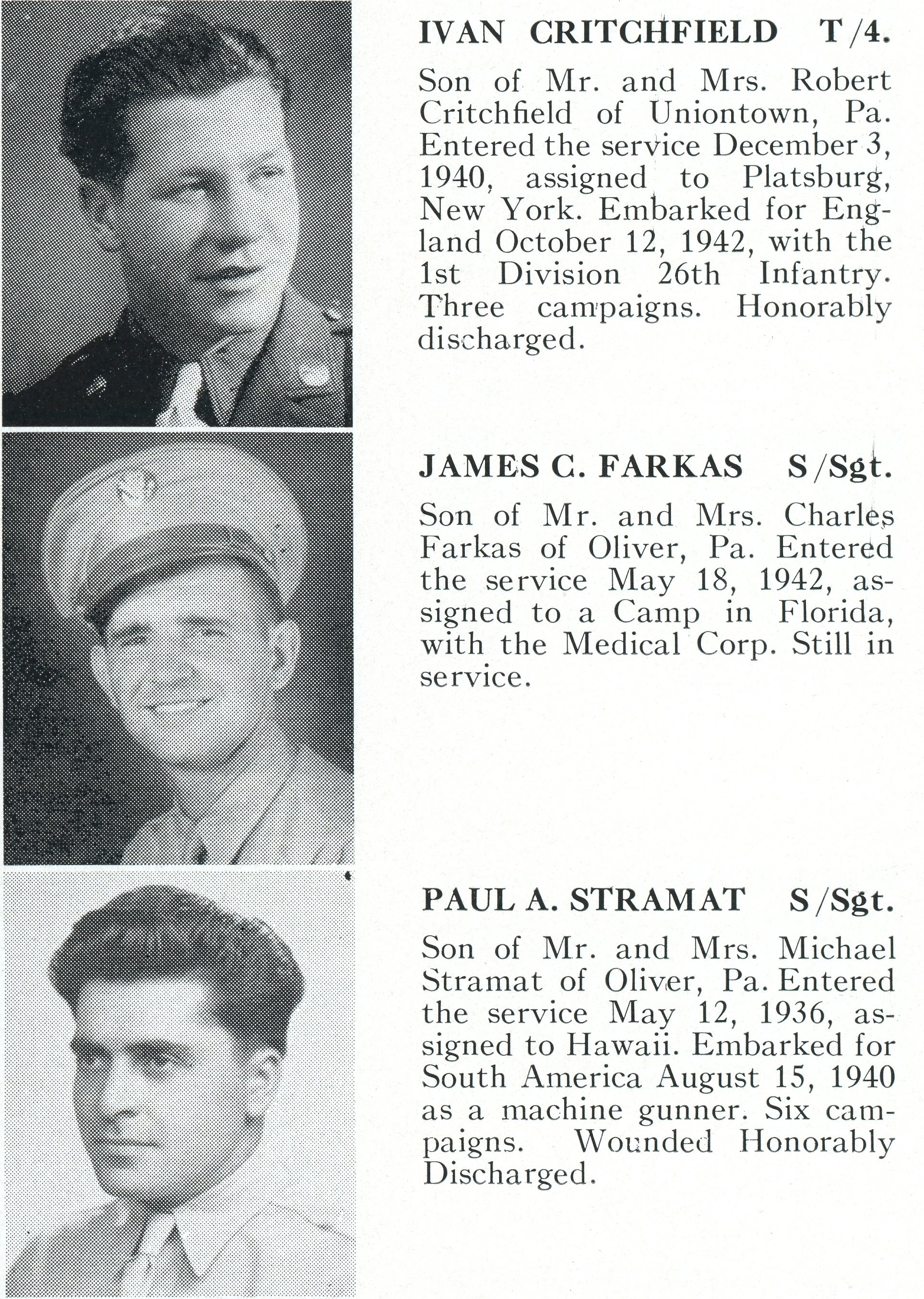 The typical profile in Heroes All mentions the names of the military member's parents, date of enlistment, place of assignment, rank, and service status at the time of publication. Often, they include the place where the military member was serving overseas and note whether they were wounded or killed. The typical format is as follows:
HARRY W. PORCH S2/c

Son of Mr. and Mrs. William S. Porch of North Union Twp., Pa. Entered service May 25, 1945, assigned to Sampson, N.Y. with the Navy. Still in service.
MICHAEL LECKMAN Pfc.

Son of Mr. and Mrs. John Leckman of Lemont Furnace, Pa. Entered service December 3, 1941, assigned to Ft. Bragg N.C. Embarked for England with the Batry. B. 263 F.A. Bn. August 7, 1944. Killed in action December 28, 1944, in Europe.
Be aware that Heroes All was issued in two volumes — one that encompasses North Union, and another than covers South Union and Uniontown. Happily there is an index at the back to help you find your way — though if you're anything like me, you'll find yourself reading on.

Source:
Heroes All: North Union Township. Latrobe, PA: Walter Printing Co.