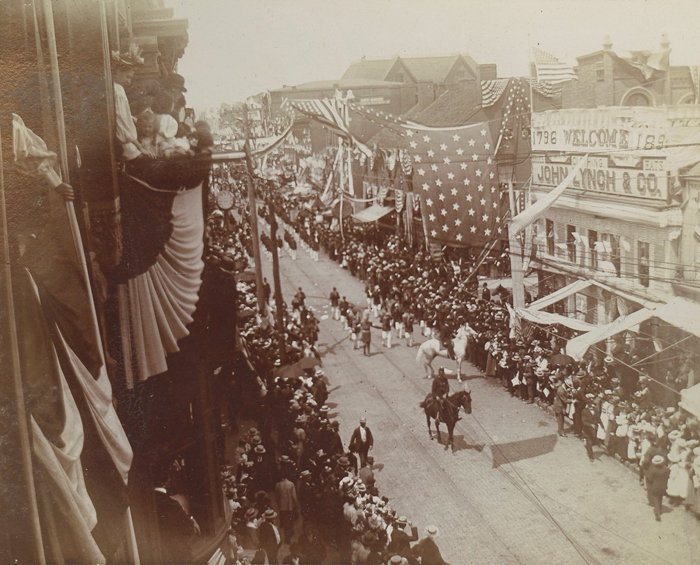 There was some discussion last week on the Fayette County Historical Society's excellent Facebook page about Uniontown's centennial celebration. I knew we had relevant artifacts here in the PA Room, so I thought I'd look into the history of the event.
First, to clear something up: While lots were drawn for Beeson's Town in 1776, our borough was not formally established until 1796. Hence, the 1896 Centennial.
We weren't 20 years late for our own party. Phew.