The Summer Reading Program is now the Summer Quest! Registration begins June 17, 2019.
Click here to download the flyer
Click here to download the Reading & STEM Activities
Children ages 14 and younger are encouraged to participate in the Uniontown Public Library's annual Summer Quest. Those who are too young to read can still participate and may have books read to them.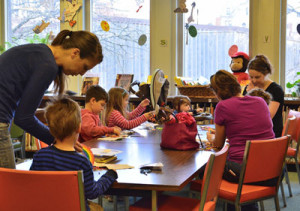 Each participant will receive a reading and activity log to record the books and activities they complete during the summer. As they reach their goals, they will receive prizes.
One day each week, all readers are invited to attend a special event at the Library for Summer Quest members. Participants are also invited to enter the art and math contests.
Summer is the time to have fun! Read any age-appropriate book that you like. If you need some help choosing a book to get started, talk to the librarian.
Support for the Summer Quest is provided by the Friends of the Uniontown Public Library.